Luxury Deep Cleaning for Your Southern California Home Flooring [2022]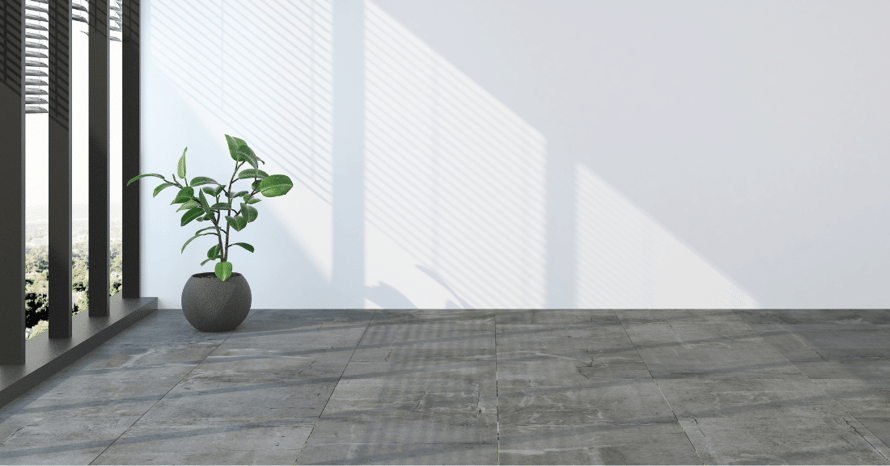 Hunter Best Cleaning offers a range of residential, commercial, and construction cleaning services that transcend beyond maid service floor cleaning to ensure your surfaces are lustrous all the time. We provide services that are more thorough than our competitors and aim to improve the appearance of the flooring in your luxury home including ceramic, bamboo, stone, hardwood, and high-end surfaces through manufacturer-approved techniques.
Why Having Clean Floors is Important
Clean floors look great but also improve the safety of the home environment. Poorly maintained floors with grime, grit, and dirt make your finish look dull. Scuff marks grind in dirt and mar the surface. Pollutants, dust, and other contaminants pose health risks to people who are sensitive to these allergens. It is crucial to maintain a thorough cleaning routine.
Deep cleaning floors improve the indoor air quality of your home or commercial premises. They leave a stunning impression on your family and guests. Hiring professional cleaners such as Hunter Best Cleaning services increases the resale value of your property because we embrace a thorough approach to ensure your house is sparkling clean.
What Is the Most Popular Flooring of 2022?
An overwhelming majority — 48.14% — voted for hardwood flooring, while 16.87% voted for laminate, 12.87% for carpet, 12.2% for luxury vinyl, and 9.91% for tile. As the most popular choice by far, hardwood flooring is poised to continue as a top trend in 2022.
Exotic Hardwoods: Exotic hardwoods include Brazilian Walnut and Brazilian Cherry, Tigerwood, Mahogany, Cypress, Ash, Hickory, Zebra wood, and Maccazar Ebony.
Hand-Scraped Hardwoods: Hand-scraped hardwood planks are mostly inspired by coastal living (Malibu, Santa Monica, Manhattan Beach Pacific Palisades)
Marble: A popular luxury flooring choice for high-end homes.
Other Natural Stones/ Concrete: Each piece of stone is a unique creation, making every flooring installation one of a kind. From slate to sandstone, and travertine to granite, quartzite, bluestone, Terrazzo, composites concrete. both indoors and out. Natural stone flooring is found around pools on the patios, lanais, and porches.
Luxury Tile: If you're lucky enough to have the Ultraslim Mk2 Gioia measures 1200mm x 2780mm making it significantly larger than the average person. We have had the privilege of cleaning these tiles and is an undertaking, to say the least. The Ballina Glaze fish scale tile.

Our 4-Step Process to Ensure Your Floors are Effectively Cleaned
Our professionals use the following steps to clean your floors:
Step 1: Prepare the floors by vacuuming to get rid of dust and other particles.
Step 2: Scrape and mop the floor with a neutral floor cleaner.
Step 3: Mop for a second round to scoop up anything that was left behind from the scrubbing; there should be no dirt left on the floors after the 3rd clean. Ensure to rinse out the mop to ensure you are not swirling around grime, and dirt on the surface.
Step 4: Observe subtle finishing touches such as wrapping up and drying the floors. This step is crucial because allowing water to rest on the flooring could ruin the plank seams and eventually loosen them.
Our professionals avoid water-steaming vacuums and steamers because they could ruin your luxury floors. We also avoid waxing certain surfaces like vinyl planks because they contain a sealant that maintains their luster. Hunter Best Cleaning also avoids abrasive or harsh cleaners, which could ruin the shimmer on your luxury floors. However, know that our team will use our professional knowledge to make the right judgment for your cleaning. For instance, we might wax wood that has lost luster.
Materials
Finding the appropriate product for deep cleaning and disinfecting your floor can be tough. We use neutral cleaners that maintain the texture and appearance of your floors. Our experts use neutral cleaners for hard surfaces (such as stone and tiles) at the end to guard against residue left on the floor. Upon request, we can also use organic and vegan cleaning supplies. Hunter Best Cleaning does not recommend industrial-strength cleaners, solvents, and powdered abrasives.
Maid Service Floor Cleaning vs. Hunter Best Cleaning
Hiring maid cleaning services may compromise the quality of your floors because in some instances they may fail to use appropriate products for specific floors, and maid services are typically less thorough. Hunter Best Cleaning assures you a high-quality deep clean that is suitable for all of your floors.
How Long Does a Floor Deep Clean Take?
When a maid is at your home for two hours and says they will clean your floor and other tasks, it is impossible to do a thorough clean in such a short amount of time. Our process takes about an hour and a half for the floor cleaning alone, covering an average 2000 square foot house.
Think about it this way. Your time is valuable. For only $67, you can hire Hunter Best Cleaning to cross floor cleaning off of your to-do list. Meanwhile, you can take that time back for yourself to relax, work out at the gym, walk by the beach, or enjoy yoga as we clean your floors for only one and a half hours. Yes, it is only $67. Why spend your valuable time cleaning while you can focus on yourself?

How Frequently Should Cleaners Come to Clean your Floors?
The initial step to maintaining your floors starts with ensuring your floors are void of dirt by cleaning weekly or more regularly if you have young children and pets.
We recommend booking with Hunter Best to deep clean your floors once a month. Schedule a 15-minute walkthrough with us. We discuss multiple issues such as how we complete thorough, high-quality deep cleanings, a brief introduction to our certified and extensively trained cleaners, optional vegan and organic products, and accurate quotes.
Conclusion
Hunter Best Cleaning luxury services guarantee safe, healthy, and clean home and business environments. We ensure sparkling clean floors that will leave a lasting impression on your guests. Our range of neutral cleaners, optional organic/vegan products, and specialized equipment will fulfill all your hygiene requirements.
We save you time by engaging multiple cleaning professionals so you can relax while we clean. Are you looking for a deep cleaning service? Book a cleaning with Hunter Best Cleaning.