Deep Cleaning to Prepare Your Home with Holiday Cleaning [2022]

By
Hunter Best Team
·
4 minute read
T-minus fifteen minutes. You hastily dust the mantle, haphazardly Windex the mirror. You gather up clutter and shove it into the back of the closet where no one can see it.
Your ever-punctual friends will be here at any moment. You haven't seen them in forever; this holiday get-together is your chance to impress them. But your messy home is getting in the way.
The dirt on your floors is embarrassing. You cringe as you notice the grime outside your windows — ah, well, too late to fix that now. You pray your guests don't open your kitchen cabinets and see the disorganization inside.
When your friends arrive, there's sweat under your armpits and knots in your stomach. You might have enjoyed catching up. However, all you can think about is the dust on the table you missed earlier and how to keep your guests from exploring the less-presentable portions of your home.
You're wasting the most wonderful time of the year worrying.
It's an all too common scenario, but it doesn't have to be your story. There's a better way, and Hunter Best Cleaning is here to show you how.
How Do I Prepare My Home for the Holidays?
Don't spend your holidays stressing. Gift yourself the present of a hassle-free holiday home cleaning by booking an appointment with a local luxury home cleaner like Hunter Best Cleaning.
Deep cleaning is the best way to get your home ready for the holidays. All you have to do is hire a cleaning service, let them in the front door, and relax while they ensure your home is flawless from top to bottom.
Having your house cleaning taken care of frees you up to focus on cooking, present wrapping, decorating, and all the fun the holidays offer. Holiday cleaning services are here to bring the joy back to the holidays! There are many other benefits; we'll discuss those below!
Reasons to Hire a Luxury Home Cleaning Service Before the Holidays
Holiday cleaning is a huge undertaking, but taking care of your home, guests, and yourself is worth it — especially if you hire a cleaning service to do the dirty work.
Here are a couple of reasons you should invest in professional home cleaning.
1. Eliminate Pet Fur & Dander
You love your pets, but you (and your guests) probably don't love the tufts of fur they leave all over the house. Some visitors may even be allergic. If you don't sweep up every last bit of hair, you could set off their allergies and doom them to an evening of itchy eyes and a stuffy nose.
A professional cleaning nips this problem in the bud. Our cleaners know all the tips and tricks to get dog hair out of couch cushions and remove the carpet stain from where your furry friend had an accident. We also recommend taking your pet to the groomer, so they're fresh and clean for the holidays and don't shed as much.
2. Improve Air Quality
Along with pet hair, a professional cleaner eliminates dust, mold, and other allergens that plague you and your company. The resulting increase in air quality is one of the main benefits of a deep clean, allowing you to breathe deep and enjoy time inside your home this holiday season.
3. Prepare for Winter Weather
We pray for rain. But, when it comes, it mingles with the dirt and grime accumulated in your gutters over the dry summer months and produces a thick, foul-smelling runoff. The brackish liquid ruins your landscaping and can clog your gutters, damaging the roof or foundation.
Any quality Southern California cleaning service knows this and prepares your home for the coming weather accordingly. We'll keep your gutters dirt free, ensuring your home is just as lovely outside as it is inside.
4. Keep Critters Out
The winter wind and rain send critters running for cover. Rodents, spiders, bed bugs, and ants often seek refuge by burrowing inside your home. A professional cleaning keeps these unwanted guests away. We can remove spider webs and other debris, spray for pests, and inspect your home for cracks or crevices where they may try to gain entry.
5. Save Money in the Long Run
The longer you wait to take care of your house, the worse your home condition becomes. Ignore your bathroom long enough, and mildew will start to grow in your tile grout. Forget to maintain those hardwood floors, and they'll become a dull, scratched eyesore.
Regular home cleaning keeps damage and dirt from accumulating in your home. Ultimately, this maintenance saves you money by prolonging the life of your home finishes and preventing the long-term issues not cleaning can cause.
For this reason, we recommend setting up a weekly or bi-weekly cleaning schedule. It's also a good idea to schedule a cleaning after your holiday gatherings in case your guests spill wine on the carpet or wreak havoc in your kitchen.
What Should You Expect in a Holiday Home Deep Clean?
Upscale cleaners make your home sparkle from top to bottom. However, the details of your deep clean experience depend on your home's size and condition and the cleaning service you hire.
To give you an idea of what to expect, here's how our process works at Hunter Best Cleaning:
Step 1: You contact us and we complete a home walk-through to assess your cleaning needs.
Step 2: You receive an estimate for our services and choose between a fixed or hourly rate.
Step 3: Schedule an appointment.
Step 4: You relax while we clean.
We send a team of two to 10 staff members to clean your home.
Cleanings last a minimum of four hours.
Step 5: Set up your next appointment.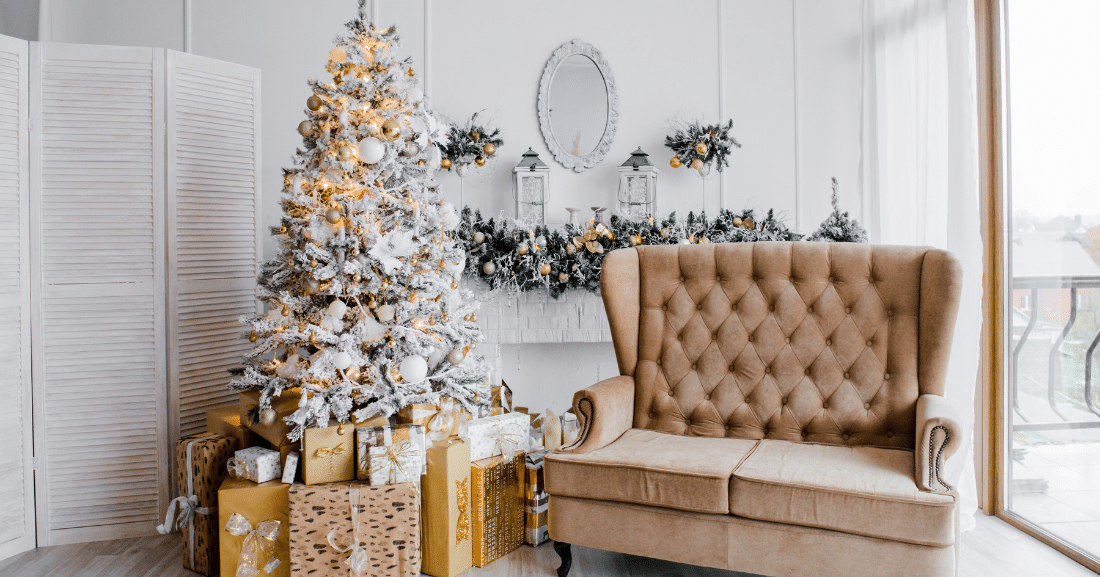 Schedule Your Holiday Luxury Home Cleaning in Southern California Before It's too Late
The holidays are the busiest time for home cleaning services. Be sure to set up your appointments well before your favorite cleaner is completely booked for the season.
Consider booking a recurring cleaning at the beginning of the holidays. Then, schedule smaller secondary cleanings before and after each holiday gathering you plan to host.
Not sure who to hire? These questions can help you find the right house cleaner for you.
Start with a Home Walkthrough Today
When you hire luxury cleaners, you can say goodbye to panicked last-minute picking up and long, arduous hours scrubbing the floors.
Feel confident in your home's cleanliness with Hunter Best Cleaners. We make your home sparkle, so you can spend more time soaking in the season.
Begin by scheduling your walk-through today.