Home Cleaning with Pet Friendly Cleaning Products

By
Hunter Best Team
·
4 minute read
Every pet owner knows the feeling. You smell something suspicious and look up and see your favorite family pet doing something they shouldn't be: throwing up on your brand-new couch, peeing on the white carpet, dragging outside muck inside, or pooping in the corner behind the couch.
Your stomach drops. Pets are cute — yours are adorable, but in these moments, your pets spread bacteria, germs, fur, and dander throughout your house. While you might be used to these things and the smells in your home from your pets, guests might be more prone to allergic reactions or general discomfort from unwanted bacteria and dander from your pets. A luxury home cleaning service is just the thing you need to keep dirt, dust, and grime — pet-related or not — from accumulating in your home. Plus, your pets benefit from a clean house more than you might imagine. Let's review some of the top benefits!


A Deep-Cleaned Home Benefits You and Your Pet(s)
The benefits of a clean home are numerous. First of all, who doesn't love a tidy, spotless house? Talk about a great way to start the new year!
Furthermore, as a professional cleaning service, we recommend every pet owner have their home cleaned regularly to remove dirt, allergens, and other irritants that naturally accumulate when you live with four-legged companions. Ask your cleaner to pay special attention to your furniture, carpet, upholstery, and other areas where your pets often make messes.
Frequent cleanings remove the things you don't want and highlight the beauty of your home. The right cleaning service can help you fall in love with your home all over again by making your interior sparkle from top to bottom. Plus, because keeping a tidy home can extend the life of your finishes, a quality home cleaner is an investment that saves you money in the long run by prolonging the need for repairs and other maintenance.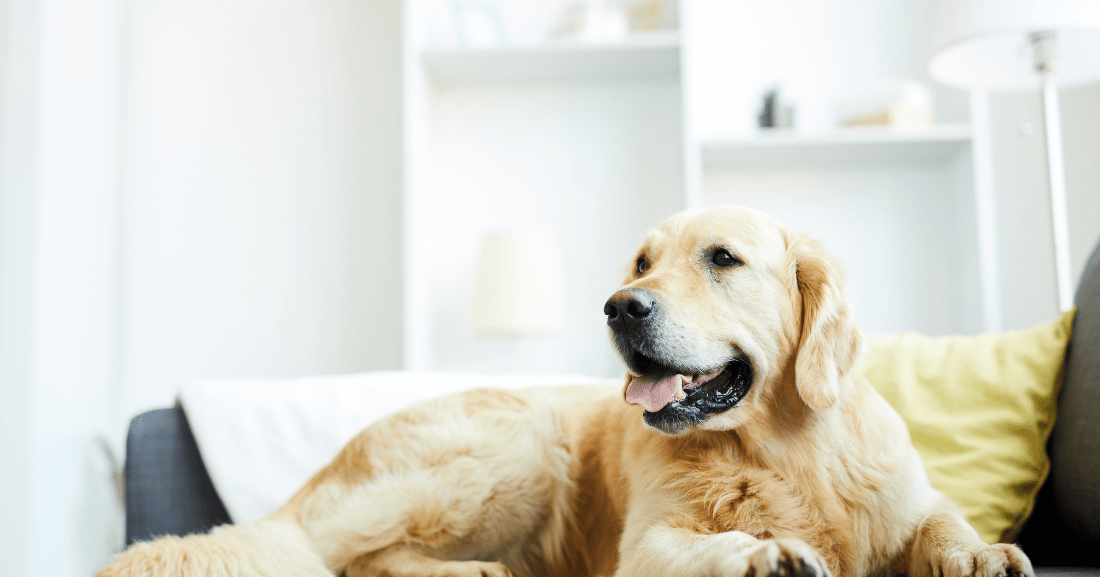 Dirty Homes Put Your Pets at Risk
A dirty home puts both you and your pet at risk. Dust and allergies can linger, causing respiratory problems; bacteria fester in old toys, furniture, carpet, and flooring, threatening your health; mold can spread sickening spores.
fleas and mites can live on your carpets and floors even if they are not on your pet. Fleas and mites tend to stay on your pets while feeding, then jump back to carpet and furniture to reproduce.
Additionally, if your pet loves spending time outside, there's a possibility they may bring unwanted guests like fleas or ticks into your home. Fleas and mites can live on your carpets and floors, even if they are not on your pet. While they tend to stay on your pets when feeding, they then jump back to carpet and furniture to reproduce. Without frequent cleanings, these outside intruders can invade your home, endangering your pet. Your furry friend may also have allergies or sensitivity to dust mites. If so, recurring cleanings are vital to keeping them happy and healthy — and your home flea free!
Create a Better Backyard with Exterior Luxury Home Cleaning
A full-service luxury cleaner doesn't stop with the interior of your home. The scope of work extends to your exterior and yard. By tending to your yard, a cleaner can reduce the likelihood of your pet getting dirty in the first place. For example, if Hunter Best Cleaning were to power wash your sidewalk and other outdoor surfaces, your pets would pick up less dirt on their paws; thus, they would track less inside, preserving the cleanliness of your house. It is also important to remove weeds, fallen branches, and other debris that could cause harm to your beloved pets.
Cleaning your exterior windows also helps protect your pets. Exterior windows are filled with spiders and critters that can bite not only you but your fury babies too. Similarly to humans, pets can have severe reactions to bug bites which can even lead to the need for an emergency veterinary hospital visit. Keeping your exterior windows maintained with cleaning from our team at Hunter Best Cleaning can prevent the risk of bugs and critters bothering your pets.
Keeping your yard clean can also benefit you by showing your pets where they should and should not do their business. Your fur babies are smart. If debris are scattered throughout your yard, your pets tend to see them as new spots to mark their territory. Cleaning your hardscape shows your dogs where not to go to the bathroom in your outdoor spaces. Hunter Best Cleaning can also clean your exterior floors with pet-friendly disinfectant and odor-blockers to keep your pets from turning the nicer parts of your yard into their bathroom. Combined, all these benefits allow services like Hunter Best Cleaning to turn your yard into a pet-friendly oasis that's as pristinely clean as mother nature permits.
How to Choose a Home Cleaning Service
Every smart home cleaner decision starts with research. Take time to discover the upscale cleaners in your area. Then, identify some top choices and search their reviews to see if they're up to your standards. You'll then want to interview your top contenders to see who best matches your requirements, values, and personality. Be sure to inquire about things like insurance and experience. Ultimately, we recommend choosing a cleaner you can trust inside your home with proximity to your family, pets, and belongings.

Pet-Friendly House Cleaning
Our Founder and CEO, Leslie Hunter, is a huge pet lover so Hunter Best Cleaning takes being a pet-friendly cleaner seriously. In addition to ensuring your home is fur, dust, and dander free by the end of our cleanings, we do everything we can to minimize the stress our presence may cause on your pet.
If your pet is willing, our team will try to bond with them so that, over time, your pet comes to enjoy visits from the cleaner. We can also minimize our noise and crew size as much as possible if your pet gets overstimulated easily.
Of course, we also offer pet-safe and cruelty-free products, so you never have to worry about our sprays or soaps causing you, your pet, and other animals harm.
Hunter Best Cleaning Gives You More Play Time with Your Pets
There's only one thing better than a clean home: getting a clean home without having to brush a single broom or wipe a single surface. Luxury cleaners shoulder the work and time commitment necessary to get your home sparkling, so you can have more time and energy to do the things you love.
When you don't need to tend to your house, you can spend more time playing fetch with Fido or feeling Mittens purring into your chest as she sleeps; that's the true gift of a luxury cleaning service like Hunter Best Cleaning.

Start Your New Year with a Fresh Cleaning
The New Year is the perfect time to hire a premier Southern California cleaning service like Hunter Best Cleaning to transform your home. Kick 2023 off to a good start with a deep clean, then set up recurring appointments so your home will stay spotless all year. Doing so will protect you, your pet, and your home from the dangers of a dirty house.
Furthermore, frequent cleanings give you confidence that you're not living in filth despite your pet's less-than-sanitary habits. The next time your pet has an accident on your new rug, you can rest easy knowing a professional cleaner will take care of the mess at their regularly scheduled appointment.
All these benefits start with a single step. Schedule your walkthrough appointment with Hunter Best Cleaning today.