5 Reasons to Schedule Recurring Cleaning Services in California

By
Hunter Best Team
·
2 minute read
Between chasing a full-time career and handling other day-to-day responsibilities, finding time for simple chores, let alone deep cleaning, can prove challenging. Instead of allowing housekeeping to overwhelm you, find out what recurring house cleaning entails and how beneficial hiring Hunter Best Cleaning can be.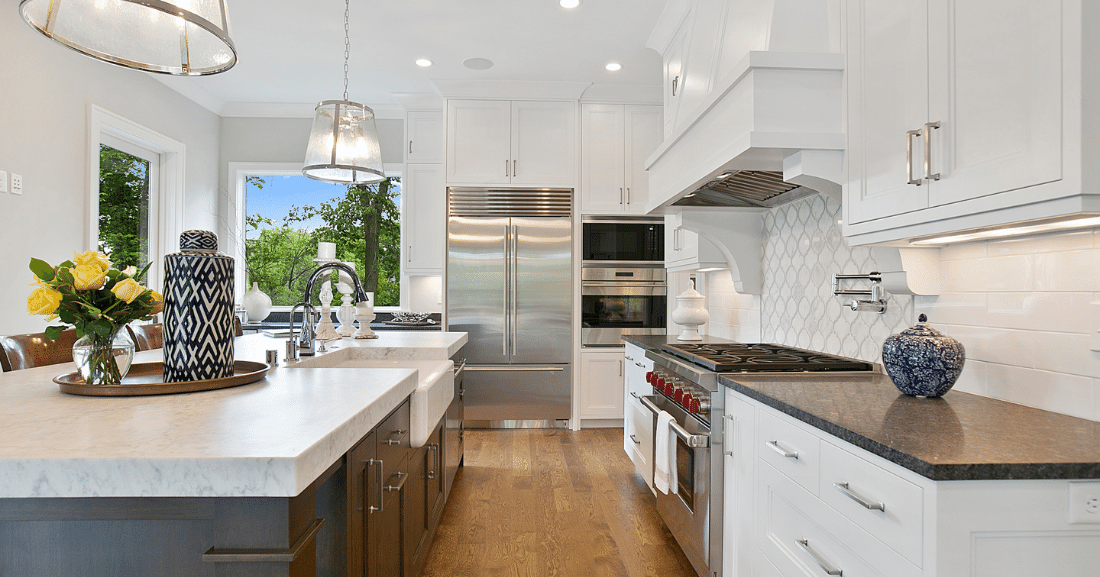 How Often Should Your House Be Deep Cleaned?
A bi-monthly luxury home cleaning service is highly recommended if you don't perform daily or weekly thorough cleanings. Also called maintenance cleaning, recurring house cleaning services entail hiring professional cleaners to do all the heavy-duty tasks that most busy homeowners don't have time for. Upscale cleaners focus on ridding your home of dirt and grime build-up in hard-to-reach areas.
Such services also include weekly, bi-weekly, monthly, or holiday cleaning schedules to maintain the overall cleanliness of your home. Light fixtures, air ducts, baseboards, and windows are often forgotten. These places benefit from regular cleaning because, with time, allergen dust and cobwebs collect. If not dealt with, it may lead to dirt and dust-born respiratory health risks.
Benefits of Recurring House Cleaning
1. Time-Saving
Planning regular house cleaning services with the same luxury cleaners helps the cleaning crew familiarize themselves with your home to provide customized services. They will understand all your pain points and consistently address them efficiently, thus keeping your house clean while saving you time, money, and cleaning resources.
2. Address Overlooked Areas
Typical maintenance tasks may include dusting, vacuuming, wiping down, or scrubbing. However, luxury home cleaning addresses overlooked areas like on top of fan blades and kitchen cabinets, inside recessed lighting, as well as between or under heavy electrical appliances. A regular home cleaning service eliminates this issue, and the associated stress and time.
Scheduling a walkthrough with Hunter Best Cleaning is recommended. The cleaning team will look around your house with a new perspective and then take an inventory of the hard-to-reach spaces that require additional attention.
3. Reduces Upkeep Stress
When professional home cleanings are done consistently, you don't have to worry about rescheduling or missed appointments. The cleaning crew will be at your door on the slated day without fail.
4. Health Benefits
Did you know that living in an unclean home can affect your physical health and mental well-being?
Physically: home cleanings ensure no dust, mold, or animal dander accumulation remains to cause or exacerbate allergies and asthma.
Mentally: according to a UCLA study, clutter may affect your sleep and is linked to a host of mental health conditions like depression and anxiety.
With pre-planned cleaning services, you'll have peace of mind knowing that professional cleaners will do detailed work with every visit.
5. Keep Your Southern California Home Clean
Worrying about unexpected guests dropping by to an untidy home will not happen because your house will always be spic and span. With time, you'll develop trust and become comfortable with the cleaning team, who will be happy to clean your home whenever needed.

What to Expect During Recurring House Cleanings
If it's your first Southern California cleaning consultation, you need a home walkthrough to determine your cleaning needs. After settling on a start date and paying the deposit, a property cleaning team follows a comprehensive checklist to ensure a satisfactory job is done typically within 6 hours.
You may require the home cleaning company to perform additional tasks beyond basic tidying up. It's essential to communicate all your specific preferences, including the choice of cleaners, availability, and more, during the initial walkthrough.
Schedule Your Cleaning Walkthrough Today
Scheduling recurring house cleaning services can help you build an adaptable routine that ascertains all tasks are given the necessary time and attention. It ensures your home stays clean and manageable while preventing you from getting overburdened by constant upkeep. So, schedule your walkthrough with Hunter Best Cleaning for detailed residential, commercial, and construction deep cleaning services or contact us today.